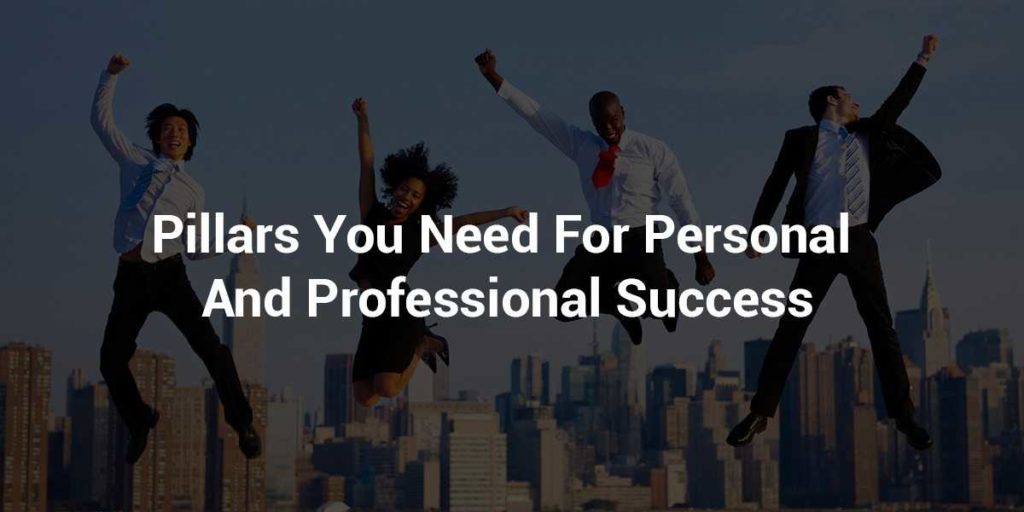 Pillars You Need For Personal And Professional Success
Have you ever tried to do business with an unconfident person? Or Someone who didn't seem to take pleasure in the job? Or You didn't like the way your were treated? Experienced this ever?
Did you then share your experience with the others?
This can definitely happen to your business if people doubt your desire to provide the best service possible. A strong work ethic or pillars energizes you and your employees personally and professionally to face the challenges head-on. Here are some key components of a rock-solid work ethic.
Professionalism
Being professional adds everything from how you dress and present yourself in the business arena to the way you treat others. In fact, it is such a broad category, professionalism is basically encompasses all the other elements of a strong work ethic.
Respectfulness
Whether you're serving a customer, meeting with a client or collaborating with colleagues, you do your best to respect everyone's opinions, especially under trying circumstances. This shows you value people's individual worth as well as their professional contributions.
Dependability
You can rely on to keep your promises. You are always on time and prepared for meetings, and deliver your work on schedule and on budget. Your reputation for reliability precedes you because you've proven over time that customers, clients and colleagues can trust you to do everything you say you will.
Dedication
"Good enough" is not good enough for you and your team. You aim for "outstanding" in everything you do. You put in the extra hours to get things right, giving attention to detail and devotion to excellence.
Determination
You don't let obstacles stop you, and enthusiastically embrace challenges like a mountain climber who ascends higher and higher until the summit is reached. You know that your job as an entrepreneur is to solve your clients' problems, and you resolve to continually seek better and more innovative answers.
Accountability
You take personal responsibility for your actions and outcomes in every situation and avoid making excuses when things don't go as planned. You also expect your employees to meet the same high standards and support those who accept responsibility instead of blaming others.