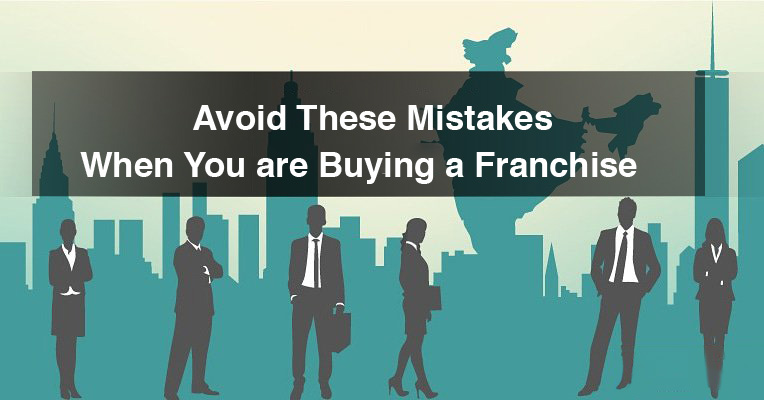 Avoid These Mistakes When You are Buying a Franchise
Avoid These Mistakes When You are Buying a Franchise
Entrepreneurs and those with a desire to start their own business must deal with a daunting amount of technological, regulatory and operational challenges when launching a business in today's market. Securing a proven business model that provides the support and resources you need can increase the likelihood of success. It's important to remember franchising is not just about buying into an established business, rather it also includes a partnership that should have aligned outcomes and mutual investment for the entrepreneur and franchisor.
To forge a business relationship based on trust and destined for success, the franchisee and franchisor should evaluate their potential partner against a specific list of attributes.
Here are common mistakes to help in the process, that entrepreneurs make and tips to help avoid making those errors.
Shortcutting the research:

You must be confident in a relationship, before you dive into a franchise. The prospect of making money can encourage new franchise owners to shortcut the research process, ultimately getting them in over their heads.
Tip: Put your back into the background check. Dig into the culture and history of the business.
2) Not checking of alignment of core values: If a franchisee is "in it for the money" without having determined if the company's core values are aligned with his then the likelihood of having issues down the road increase dramatically.
Tip: Seek to understand the core values of the franchisor. Every company worth establishing a partnership with has rock-solid values.
3) Underestimating ongoing investment: You have to understand that this isn't a one-time deal, when moving into franchising.You will have ongoing investments to support the partnership for so long as you operate your franchise in both time and money.
Tip: Figure out what investment is required to make your franchise fly and then double it. Even if your investment is modest, you must be prepared to roll up your sleeves and be engaged with the entire business.
Make sure you don't make these mistakes while buying a franchise. Apply these tips for a better investment.