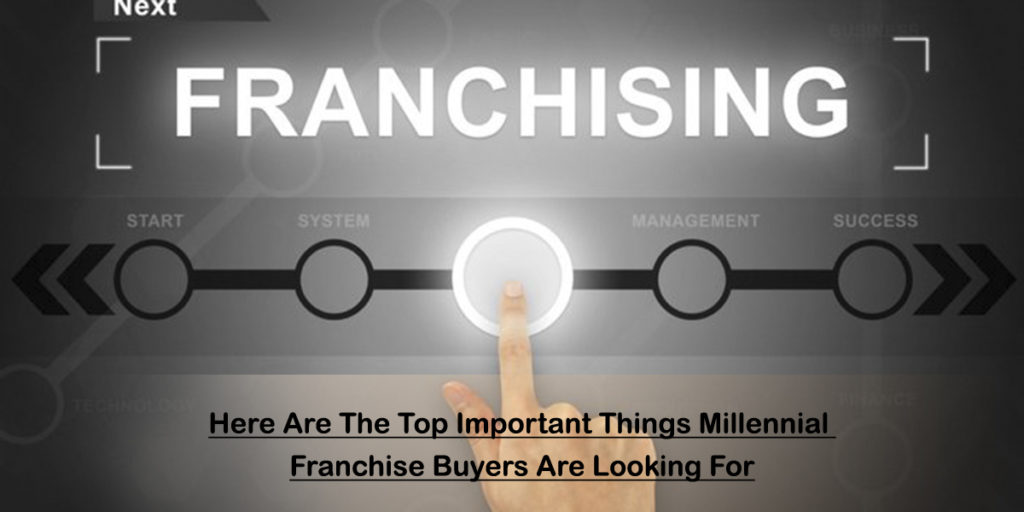 Here Are The Top Important Things Millennial Franchise Buyers Are Looking For
Top Important Things Millennial Franchise Buyers Are Looking For
Franchise brands can realize much more about their market share if they embrace and deal with the key concerns of millennials.
As how to position the franchise opportunities to appeal to this generation of new franchise owners, franchise executives having by Millennials are scratching their heads to try and possibly figure it out. You will clearly get a whole picture of the opportunity for the franchise organization that can cater to the millennials.
Recently, How franchise industry can focus on the needs and concerns of the millennial candidate to get the tough competitive edge. This has become a big topic in the franchise industry because they knew that Millennials are a big category of franchise owners and buyers. Have a glance below to know their priorities:
Purpose Driven Work:

To be a variety of company cultures that make the world a better place, a business must hold a meaningful cause and purpose. Franchises which have clear and compact missions that involve "giving back" are a big plus.
Flexibility:

Technology has made lifestyle very flexible and it's been clearly seen that this generation has been raised with technology. Online operations enabled them to have far more control over daily schedules and has made them to become more efficient. Companies with better flexibility and scheduling are finding that the staff is satisfied with work and organization.
Tech-Friendly Lifestyle:

The daily operations must involve in the integration of technology.

To increase the effectiveness of the business while embracing the franchise owner and customer needs and expectations, the creative franchise companies and agencies are innovating tools and technologies. Several forward thinking franchise companies allow devices to use in workplace but are fully embracing them as tools to increase productivity and implementation.
Community:

Collaboration at workspaces is must and this is hiking all over the world. Business owners now want to work in open air hubs super places that encourage sharing of ideas as well as resources. The key to building and advanced and booming franchise community always begins with the leadership. Technology plays a vital part by hosting regular online meetings and training sessions. Platforms with collaborative offering allows franchise owners to interact socially or for business related is very effective.
Influence:

Millennials rather own or operate their own business instead of working for someone else. The barriers to entry have come way down over that last decade making it more common for individuals to start a business rather than taking the more traditional job route. They also prefer a coaching environment instead of that "only boss and employee" kinda model. This can be a great news for forward thinking franchisors who offers this kind of hand from their side to their franchise owner communities.
The franchise brands that completely hold and embrace the needs and have concerns for the millennials will realize much more about market share and how to run it efficiently.